Family Counseling Associates
FCA has 22 Psychologists and LCSW-Rs providing individual, couples, and family therapy services. Currently, we provide Teletherapy (by phone or video sessions) to you or your family in the safety of your home. We offer help with anxiety, grief, depression, trauma, and so much more. Please call or complete our on-line intake (on website) to get started soon. Most copays/deductibles are waived through crisis. We are hoping to re-open in the near future for in-person appointments.
Hours of operation:
Monday: 9:00 AM — 8:00 PM
Tuesday: 9:00 AM — 8:00 PM
Wednesday: 9:00 AM — 8:00 PM
Thursday: 9:00 AM — 8:00 PM
Friday: 9:00 AM — 6:00 PM
Saturday: 9:00 AM — 3:30 PM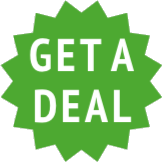 All Co-pays/Deductibles waived by Insurances during Covid 19 Crisis. You pay nothing out of pocket.